Are your employees your first line of defense against cyber attacks – or your biggest vulnerability?
Get Multi-Channel Phishing Protection & Workforce Awareness Training Today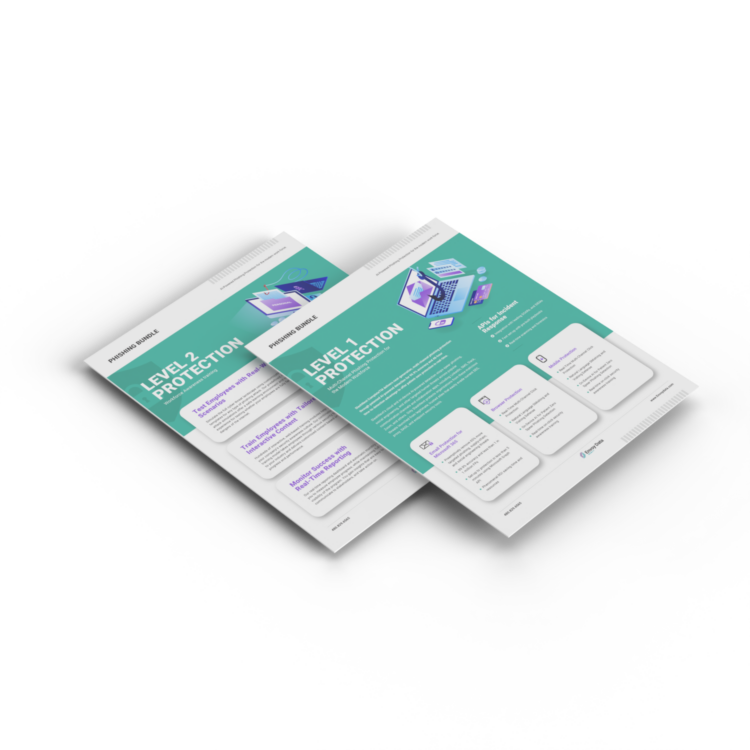 Start with a Complimentary Risk Assessment Call:
95% of all cybersecurity attacks involve human error
90% of cyber attacks start with a phishing email, and with 3.4 billion phishing emails sent every day, your team needs to be informed and resilient.
What starts as an employee clicking on a link in a phishing email could end in a $14.8M cost to your small business.
Provide your team the knowledge and skills they need to help prevent cyber attacks and protect your business. Get started with a complimentary Risk Assessment call to learn more about our Phishing Bundle for small to medium sized businesses.
Envoy Data Security is the first choice for protecting small-to­ medium-size businesses and the public sector by effectively delivering comprehensive, best-in-class, cybersecurity solutions that mitigate costly threats.