End to End,
Enterprise Level,
Cybersecurity
Solutions
For The SMB/SME Market.
Trusted
Powerful Protection Brings Peace Of Mind
Right-Sized
Customized For Small & Medium-Size Businesses
Affordable
Enterprise Level Without The Enterprise Budget
Cyber threats are never ending,
always evolving, and rapidly expanding.
Think it only happens to the "Big Guys"?
The prediction is that many ransomware operators will shift from "Big Game Hunting" to mid-tier organizations that are capable of decent-sized payouts, but won't have the public attention that the "Big Guys" would.
Every 11s
An attempted ransomware attack occurs.
71%
Of organizations are impacted by ransomware attacks in 2022.
50 days
The average time of business loss due to malware attack.
60%
Increase in phishing attempts in 2022.
96%
Of all phishing attacks come through email.
$925,162
Average ransom payment from ransomware attacks.
277 days
Average time to identify and contain a break.
14%
Of SMB's are prepared to defend against a cyber attack.
Can you afford NOT to get in front of this?
Your business runs today.
You expect it to run tomorrow.
And the next day.
The problem is most small and medium-size businesses (SMBs) simply don't have the resources to sufficiently protect themselves from the relentless onslaught of cybersecurity threats. Any breach has the potential to be crippling, if not catastrophic.
Are you even insurable?
Is your cyber insurance getting cancelled?
Have your premiums increased?
If you get breached, how many of your customers would leave?
Have you done the necessary things to make sure you're insurable?
Anyone can knock,
but with an Envoy Data's solution
THE RIGHT PEOPLE GET IN. THE WRONG PEOPLE DON'T.
With Envoy Data as your trusted cybersecurity partner, you can expect:
Greater assurance of business continuity.
Increased protection from cyber vulnerabilities.
Simplicity and ease of doing business.
Practical solutions with quick results.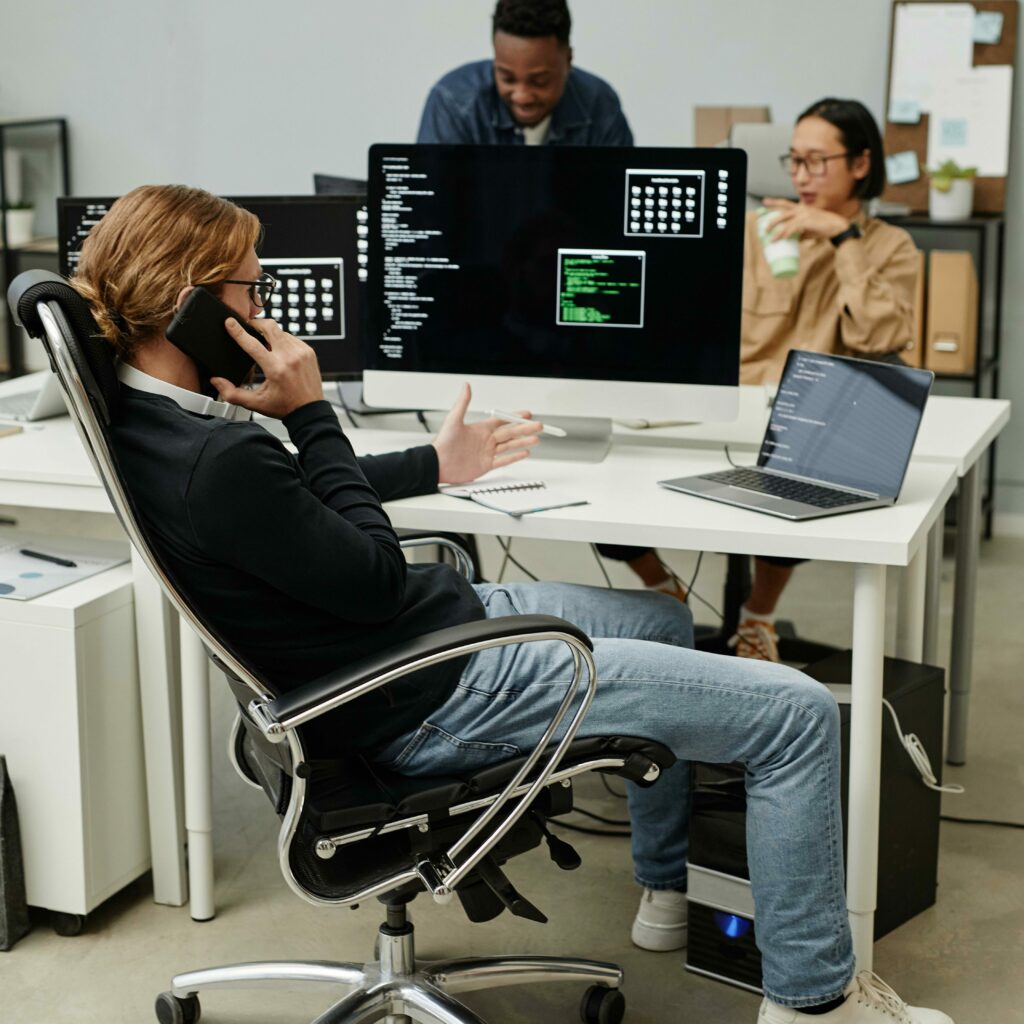 SMB
Focused
Brand
Agnostic
Bundle
Solutions
Right-Sized
Envoy Data effectively delivers comprehensive,
best-in-class, cybersecurity solutions that mitigate
costly threats.
The Path to Confident Protection
Communication
We talk to each other. Directly. Transparently.
Ownership
We take the lead.
We respect others taking the lead.
Accountability
We are accountable to our word first, and then to each other.
Teamwork
We work with and for each other to complete the mission.
You focus on doing you.
Let us focus on helping you confidently operate securely.
No flash. No fluff.
We just get SH*T done.
It's time to gain back your confidence, assurance, and peace of mind so you can stop living in fear of being hacked and get back to doing what you love!
Talk To Us!
Schedule a 15 Minute no pressure, no-commitment,
no-obligation, introductory phone call.